Voice Biometrics
Verify user identity through speech patterns and vocal analysis with no additional friction for your customers.
Voice biometrics simplifies the authentication process by using artificial intelligence (AI) to analyze and compare distinct phonetic characteristics and vocal patterns to register and authenticate an individual. Voice authentication has the dual effect of both increasing security and keeping access to sensitive data user-friendly.
A security platform using voice biometrics technology helps deliver an authentication solution that is equal parts convenient and more secure than legacy authentication methods (like a password, PIN, or SMS one-time password) or the knowledge-based authentication methods (like your mother's maiden name or your Social Security Number) users often encounter in a contact center setting. Voice-matching algorithms enable organizations to authenticate the identity of a customer simply through the spoken word. Voice biometrics uses machine learning (ML)-powered AI to analyze inflections, variations, and other unique elements within an individual's speech patterns through active and passive voice liveness detection.
Though synthetic voice attacks are becoming increasingly sophisticated, cutting-edge AI-driven voice biometrics can separate humans from computers. Tools like liveness detection, panic detection, and anti-spoofing technology can catch fraudsters without any human intervention necessary, lowering the risk of human error and opportunities for social engineering. Modern voice biometrics software also uses both active voice ("say your password phrase, please") and passive voice (analyzing average conversation) to reinforce its accuracy.
With xVoice from Daon, you can tap into state-of-the-art voice biometrics technology that streamlines authentication and creates a seamless, superior experience for customers.
4 Strategies for Protecting Your Contact Center
Voice biometrics are one of the keys to saving money and improve customer experience while protecting your contact center from identity fraud.
Daon employs voice recognition in its xVoice product.
Frequently Asked Questions
What industry is voice biometrics best suited for?
Utilizing voice biometrics is a strong and effective way to address user authentication in any industry where companies seek to protect their internal information and customer accounts. These industries span the gamut from healthcare to eSports. Voice biometrics is particularly suited to contact centers and similar work environments that require a high concentration of voice-based interactions that could involve sensitive information.
Can I combine voice biometrics with other authentication solutions?
Yes. In any scenario, we recommend utilizing the effectiveness of multi-factor authentication (MFA) solutions, such as adding biometric or non-biometric MFA options with our xAuth product. When setting up your suite of Daon tools, you can choose the kind of MFA factors required depending on the scenario.
Can I integrate voice biometrics into my current voice-based software?
Yes. We designed xVoice to easily integrate into your pre-existing voice-based interaction systems.
Have more questions about voice biometrics?
Connect with one of our technology experts
Interested in learning more about voice biometrics?
Webinar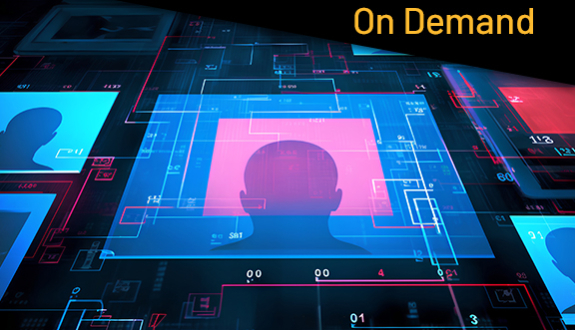 Deepfake: the Battle to Determine What is Real vs (Deep)Fake!
In this webinar replay, explore deepfakes and voice cloning, why presentation attacks are becoming prevalent across industries, and more.
Blog Post
Behavioral Biometrics 101
Behavioral biometric authentication uses unique, personal characteristics to create a security barrier that is exceedingly difficult to break through. Learn more.